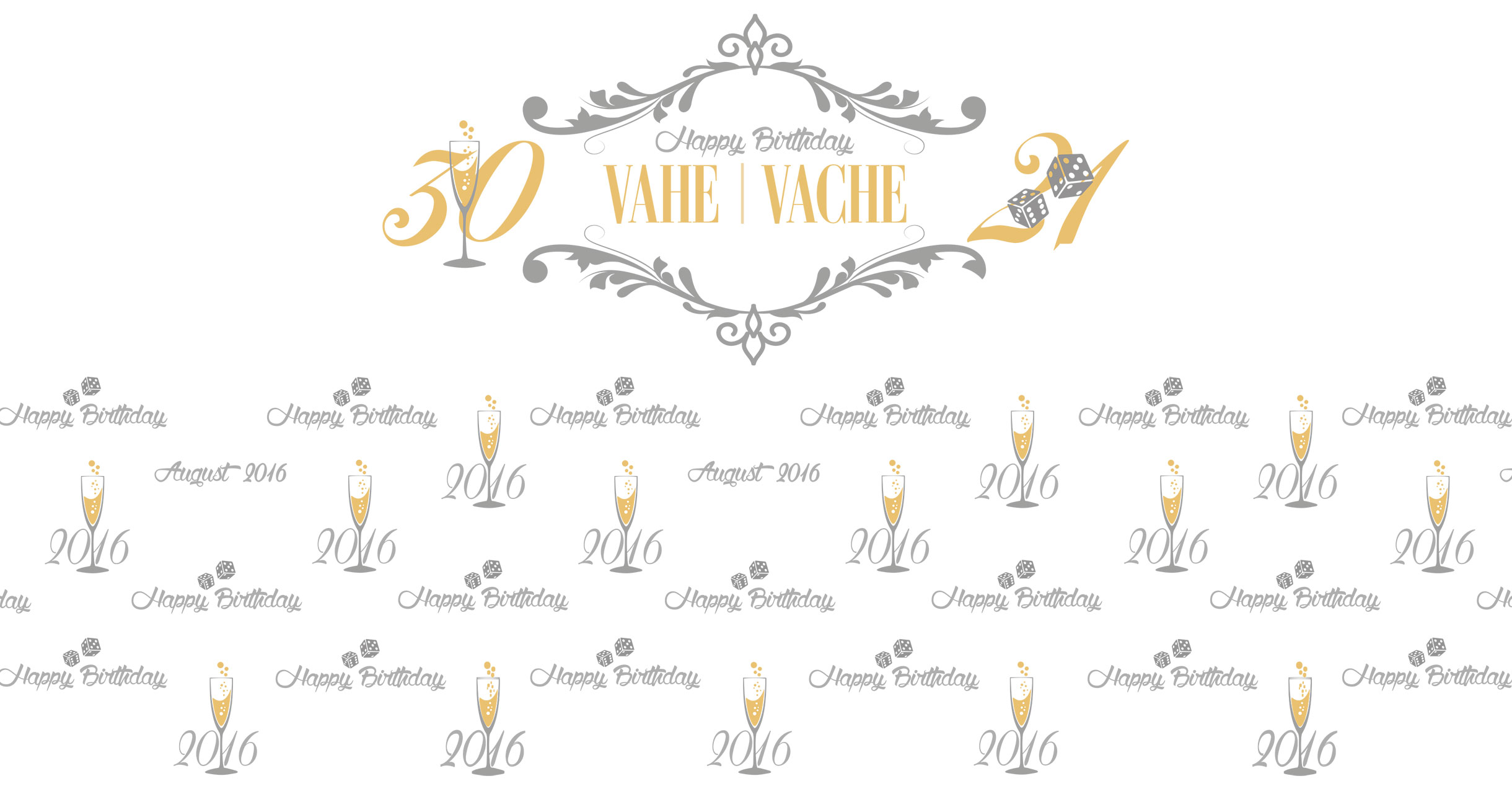 Step & Repeat Banner Design in Glendale CA
There are tons of Step and Repeat Banner Design services out there in Glendale CA that provide generic templates at a low price. For special events, it is important to make sure every single detail is tailored for your specific event.
The Step and Repeat Banner Design for Vahe and Vache's birthday bash features design elements unique to their party themes. In addition, champagne and casino themes come together in this custom design. For example, the neutral and classic color scheme seamlessly ties the themes together. This banner was the perfect backdrop for pictures, and provided a glamorous setting in the entrance of the banquet hall.
When it comes to Red Carpet Banner Design, it is important to emphasize the unique aspects of the event. This Birthday Banner Design is classic yet fun, making it a perfect backdrop for memorable moments.