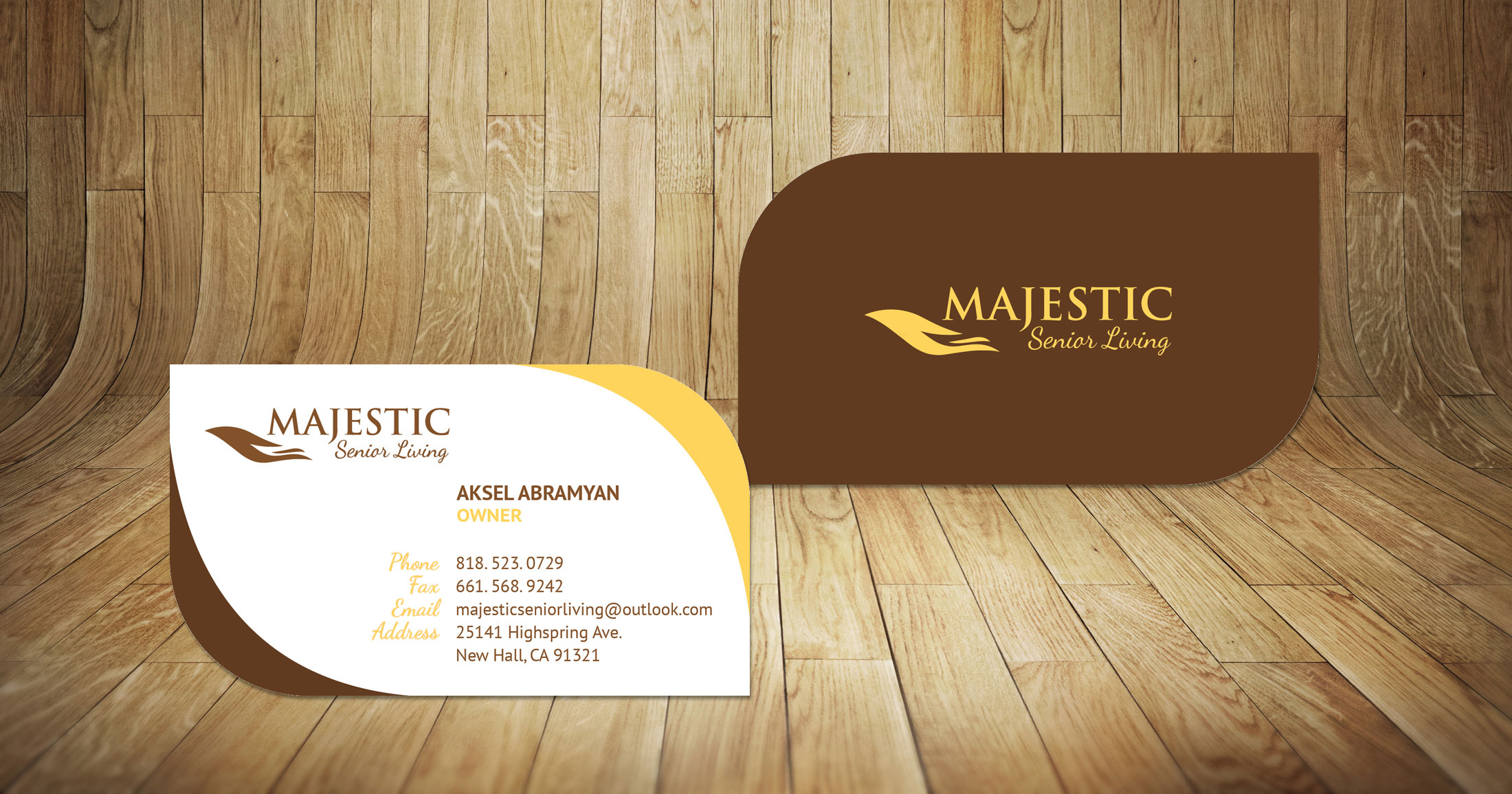 Home Health Care Business Card Design in Glendale CA
Majestic Senior Living is a home health care institution based in Santa Gkendale, CA. It is important for Home Health Care Business Card Design to be inviting, relaxing, and friendly. The business card is a way for patients, families of patients, and other health institutions to have a connection with the company.
The business card design for Majestic Senior Living is unique because of its leaf shape. The soothing shape compliments the logo perfectly. In addition, flipped color combinations on the logo make the card dynamic. Accordingly, the overall design is reminiscent of a natural, soothing experience without any extra clutter or artificiality.
The yellow version of the logo adorns the front side of the business card. The back side of the business contains all of the business information in a beautiful, simple layout.