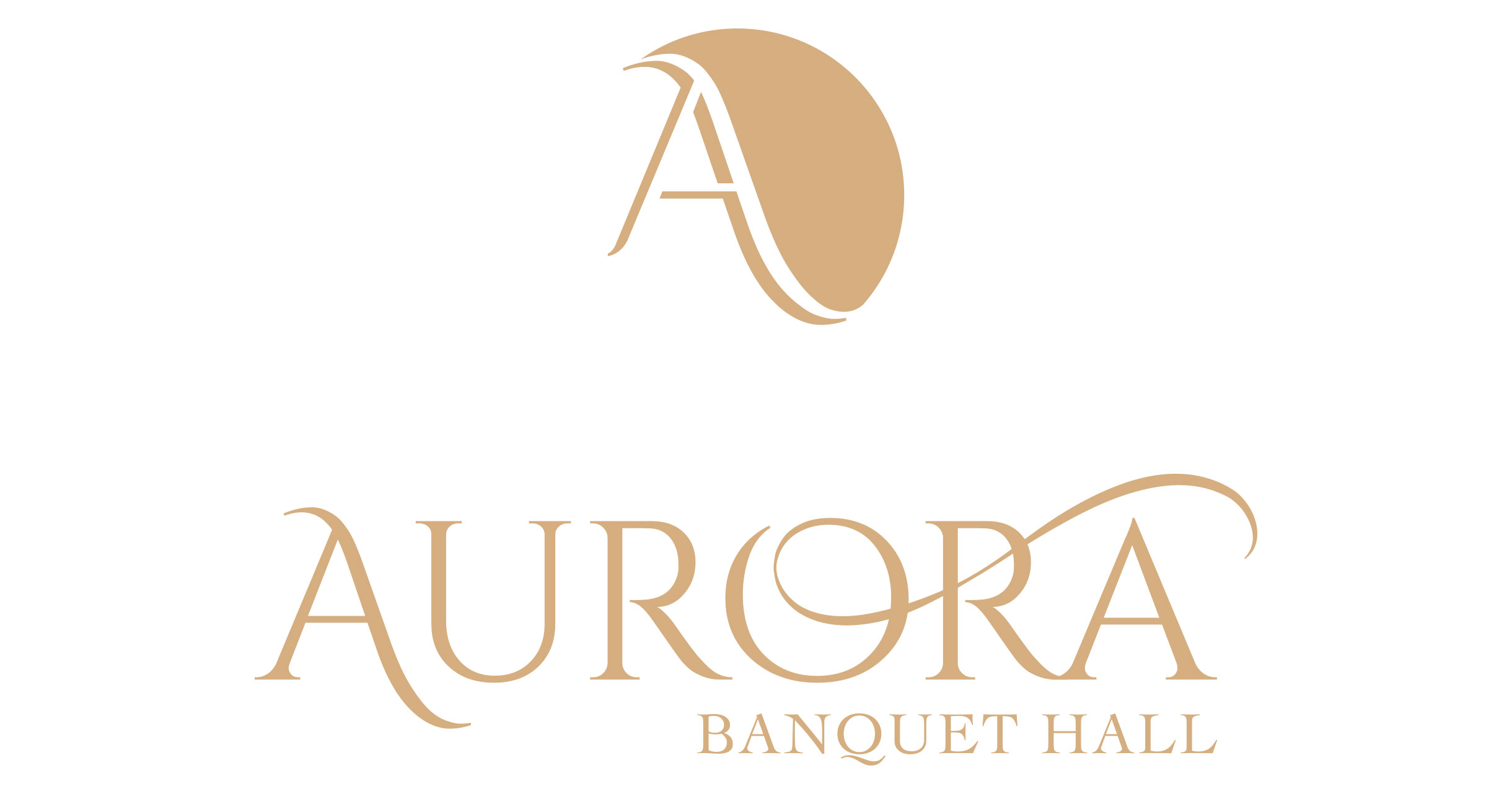 Banquet Hall Logo Design in Los Angeles
The banquet hall logo design for Aurora Banquet Hall encompasses elegant and timeless typography. The custom decorative typeface sets this logo apart from others.
Aurora can be the ancient Roman goddess of the dawn or the mystical luminous bands across the sky. This banquet hall logo design captures the transient elements of both. The curvy design elements add an allure to the typeface that leaves a memorable impression.
When it comes to banquet hall logo design, it is important to capture the feeling of the hall while remaining classic and timeless.